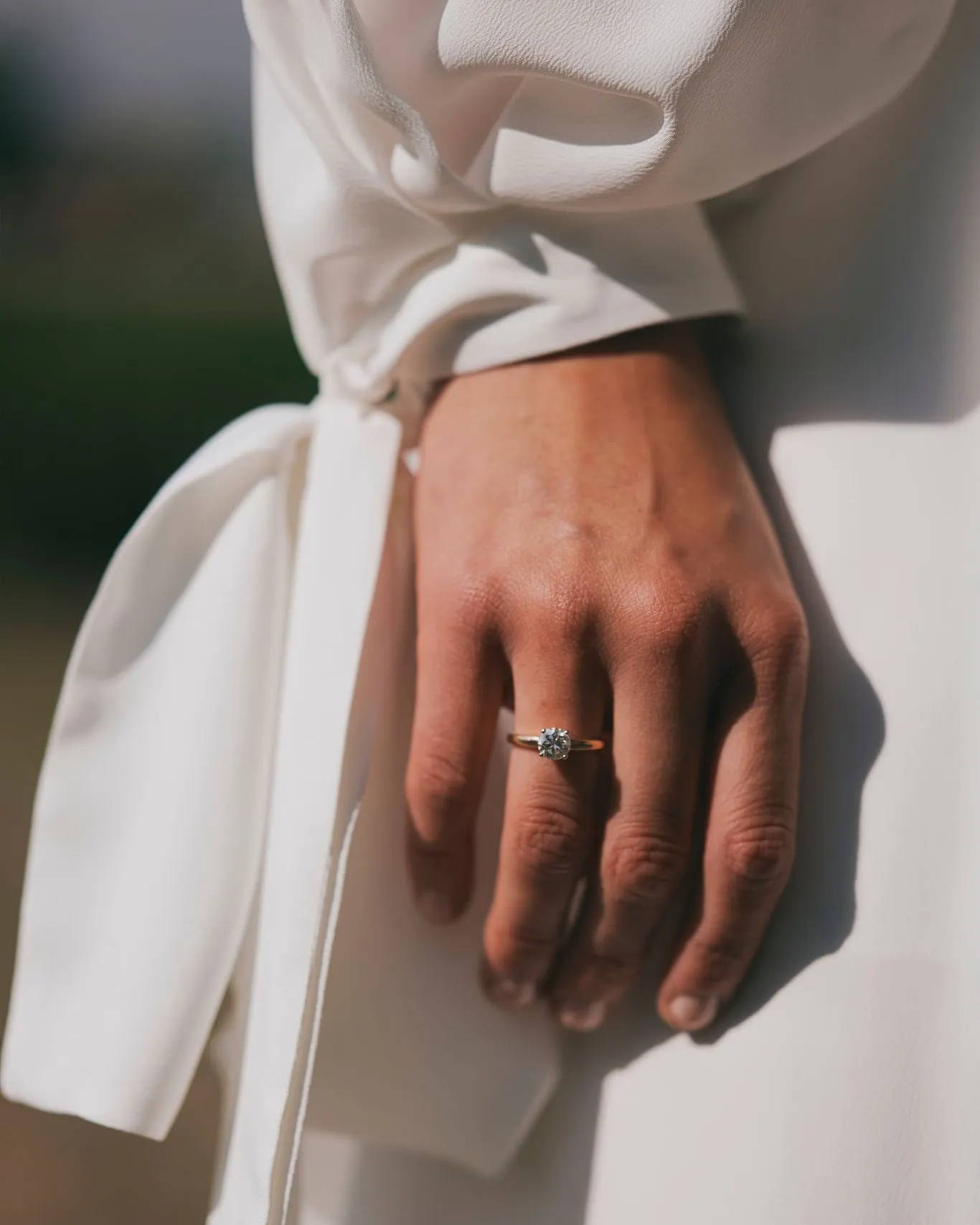 Our diamonds are ethically sourced, and hand-selected for their exceptional beauty and brilliance.
We understand that the process of creating a custom ring can be daunting. That's why we work closely with our clients to ensure that every step of the process is enjoyable and stress-free. From the initial consultation to the final fitting, our team is dedicated to making sure that your experience with us is as special as the ring we create for you.

At Bulwik, we are passionate about creating beautiful, sustainable and high-quality jewellery that will be cherished for a lifetime. Contact us today to schedule a consultation and start designing the ring of your dreams.


By choosing Bulwik, you are investing in jewelry that is the perfect combination of elegance, sustainability, and quality. Our diamonds are ethically sourced and our pieces are crafted by skilled artisans who use eco-friendly materials and production methods. Additionally, Bulwik is a family-owned company with three generations of experience in the diamond industry, Bulwik is proud to call Antwerp - the diamond capital of the world - our home.
Upcycle your old jewellery
We understand that purchasing luxury jewelry can be a significant investment. That's why we offer a unique way to lower the cost of your new piece by using your existing jewelry.

Our master jewelers can take your old gold or diamond jewellery and transform it into a brand new masterpiece. This way, you can cherish the memories and sentimental value of your old jewellery while enjoying a stunning new piece.

Alternatively, you can also choose to sell your old jewelry to us. We will buy it from you and apply the value to your new piece, reducing the overall cost. This is a great option for those who are looking to upgrade their jewellery collection or simply want to monetize their old pieces.

Either way, our goal is to help you create a piece of jewelry that you will treasure for a lifetime, at a cost that fits your budget. Contact us today to learn more about how we can help you lower the price of your new Bulwik jewellery.
Elevating elegance
with
ethical diamonds